Get more direct bookings
A quality website improves the proportion of direct bookings at the expense of those made through booking portals. Our web solutions are designed with an emphasis on maximum conversion, ie success with potential guests. We have verified that with our booking form you will increase direct bookings by up to 100%.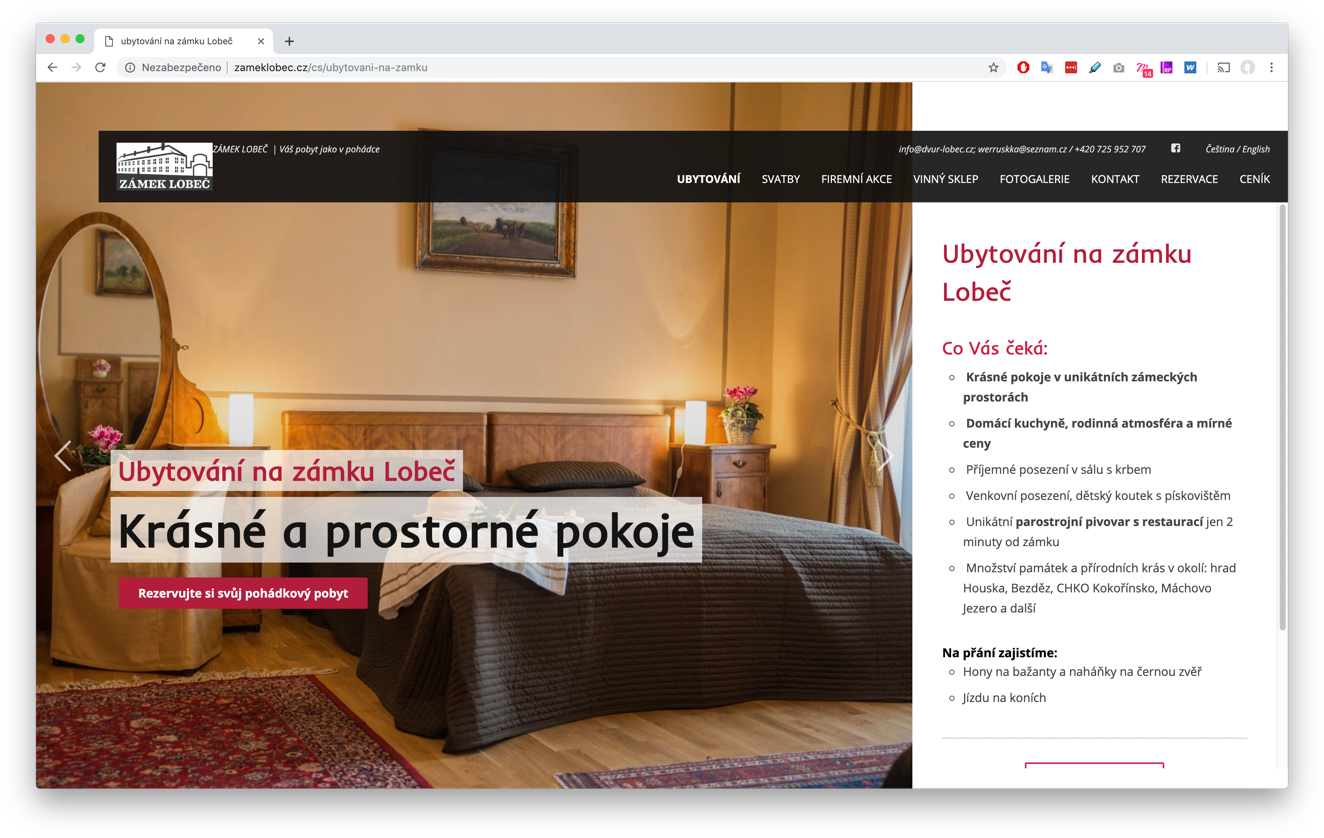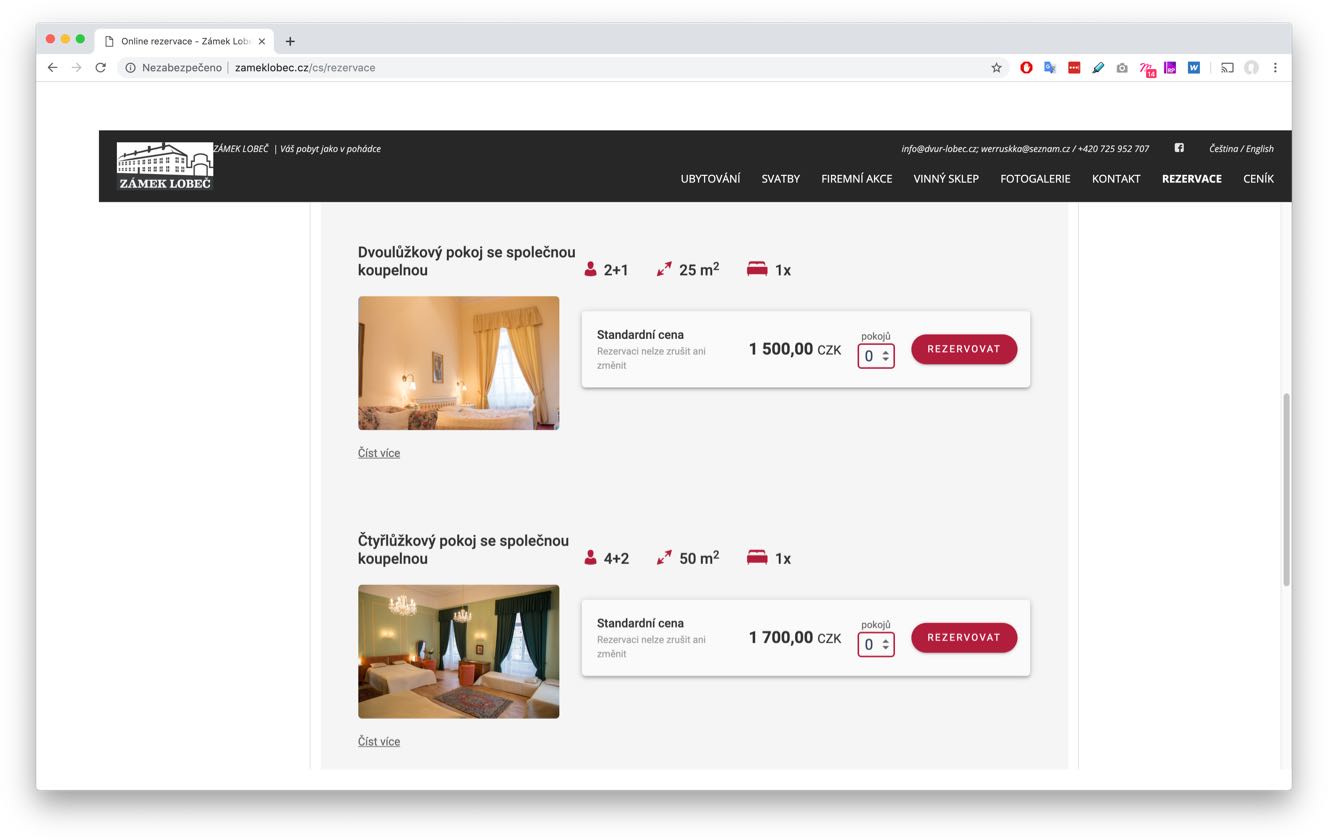 Carefree maintenance
You send us texts and photos - we will take care of the creation of the website and everything else. You will receive a ready-made website from us with instructions on how to further adapt it to your needs and how to easily change the content. You no longer have to call programmers due to typos or changes to your restaurant's menu. What's more, you don't even care about hosting, security and updates.

Do you have your own website, but it does not suit you? We will advise you, transfer the domain and arrange everything to ensure the best solution for you.

Customized solutions
In cooperation with the owners of hotels, boarding houses and apartment houses, we have created a number of modern templates that address all the specific needs of each type of facility. Choose the one that will suit your style, focus and target group.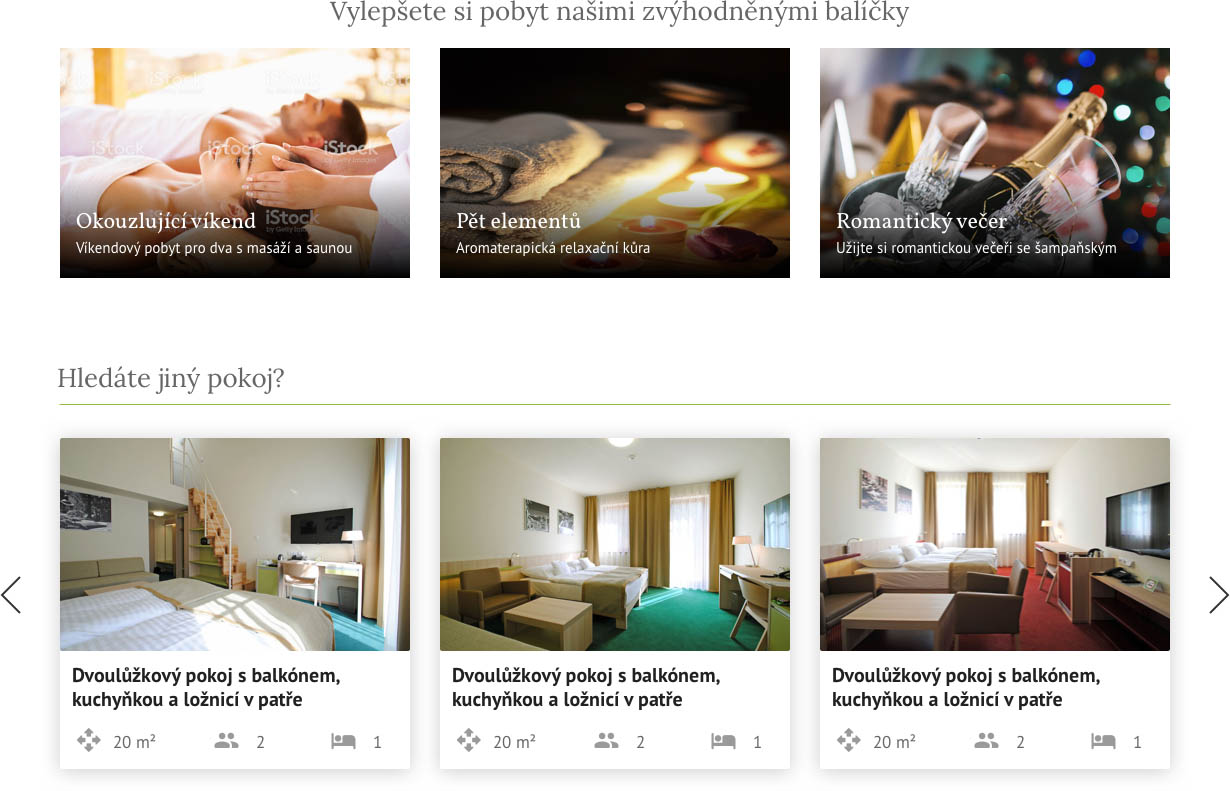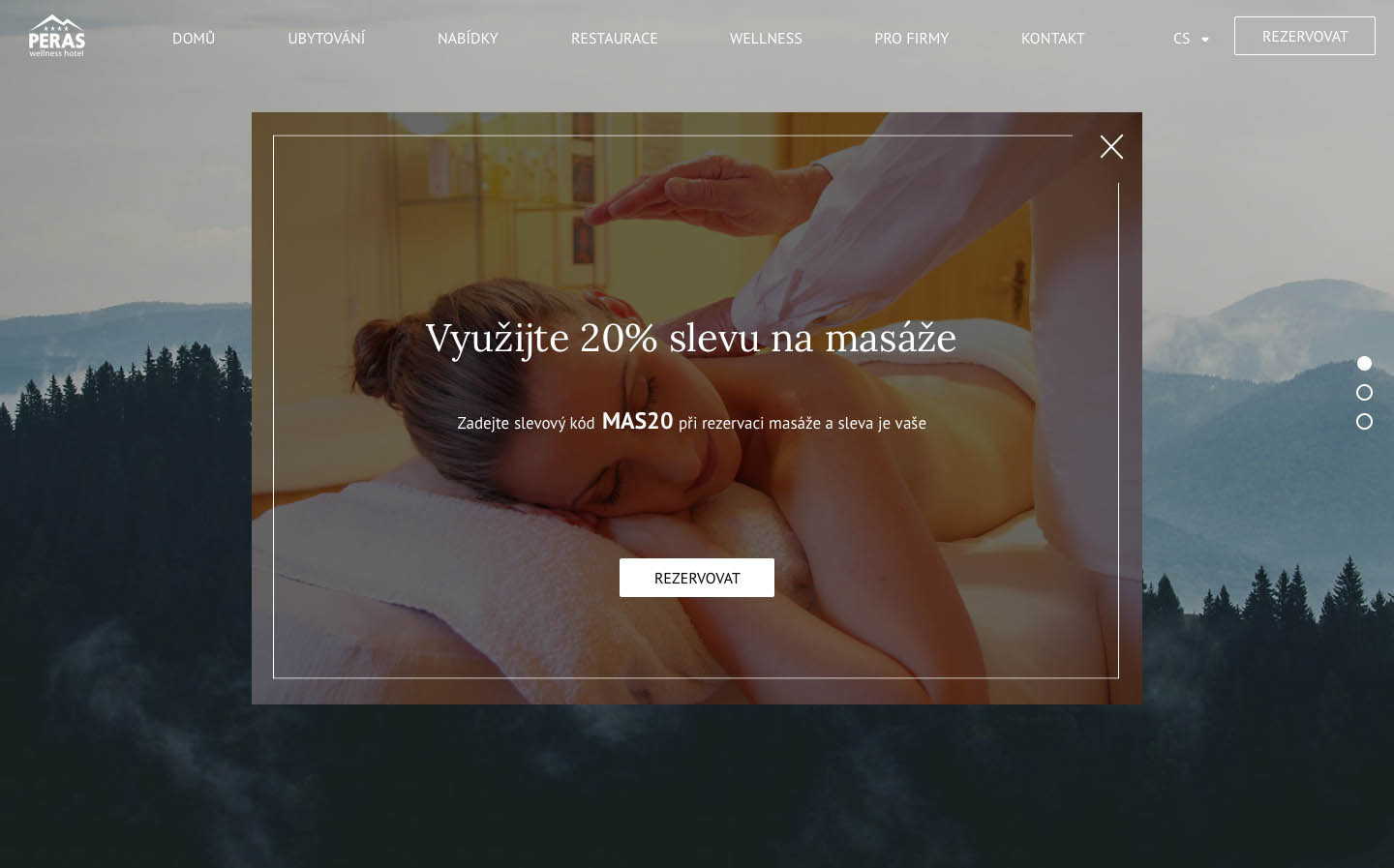 Samples of our work
Why have a website by Mevris?
The best security
Our websites are secured with first-class SSL certifications and operate on the latest security technologies. This means peace of mind for you and security for your guests.
Connection to social networks
We can connect your website with the world of social networks, so you can show the latest posts from your instagram on your website or let guests share your rooms with friends on Facebook.
Perfect on any device
More and more guests are looking for and booking stays on their mobile phones or tablets. Our concern is that your website is displayed perfectly everywhere. Our sites are fully responsive and you will no longer lose any guest due to poor display.
Professional support
We are here whenever you want advice or help. Our helpful staff will always answer any questions regarding the operation of the website or its update.
First-class hosting
Our hosting runs on state-of-the-art servers. We manage the servers ourselves, so we put our hand in the fire for speed and reliability.
Speed optimization
Large files and poor optimization slow down the web. You don't have to deal with the size of pictures and videos with us. Our technological solution can handle this and guarantee the smoothest possible operation of your website.
Fair pricing
Hotel website
Starting at 499 EUR
Send us photos along with texts and we will create the website for you. You don't have to worry about data optimization or technical issues. Our team will take care of everything.
Hosting and access to customization
13 EUR / month
We will provide you with web hosting, technical security and, most importantly, access to the web administration, where you can easily edit the content of your website.
Complete website
Starting at 1599 EUR
Don't have time to create content for your site?  Leave this work to our specialists.  We work with hotel marketing experts who take care of everything from content to first-class SEO.  All tailored to the type of your accomodation
Are you interested in a complete service?
Professional photos for your website
19 EUR / photo + travel

The basis of a quality website are first-class photos. Our professional photographer will help you show your hotel in the best light.
Personal consultation
19 EUR / hour
The basis of a quality website are first-class photos. Our professional photographer will help you show your hotel at its best. Don't know what photos to choose or whether your texts are chosen appropriately? Make an appointment with our experienced designer. As part of the consultation, it will also offer a user audit of your existing website and advise you on how best to present your device.
Get a beautiful new website today!
Are you interested in a new website? Contact us and we will be happy to help you prepare it.
CHCI NOVÝ WEB
Kateřina Vejdová
Sales manager
Hide
Want advice?
Our specialist Katka is at your disposal or leave us your phone number and we will contact you back.
+420 730 169 710
Move your business to an entire new level.
Submit your inquiry and order a trial version of the system for 30 days for free! We are here for you should you have any other questions as well.
Kateřina Vejdová
Sales Manager
Try any of our systems for 30 days for free!
Benefit from a 30 day trial - no commitment, no credit card.
We will contact you within one business day
Ask us anything!
info@mevris.cz
info@better-hotel.com
Mo-Fr 9:00 – 17:30
Outside of these hours and on public holidays only for reporting system outages
Leave us your contanct details and we will get in touch with you.

It's easy, just leave us your phone number and we'll get back to you!